"If the Lord be God, follow him: but if Baal, then follow him." (1 Kings 18:21)
At an important point in Jewish history, Elijah the prophet, put the Israelites on the spot – What would they do?
As part of our program, we re-enacted and filmed that event with over ninety extras and crew on a hillside in Australia. Of course, a lot of post-production must go into the recorded images to make them look like they are coming from Israel. So, it will be a while until you can see them in our program. But you'll enjoy them – that's for sure. As much joy as our cast had to pick the costumes for their roles. They were pretty elaborate, as you can see in this picture
.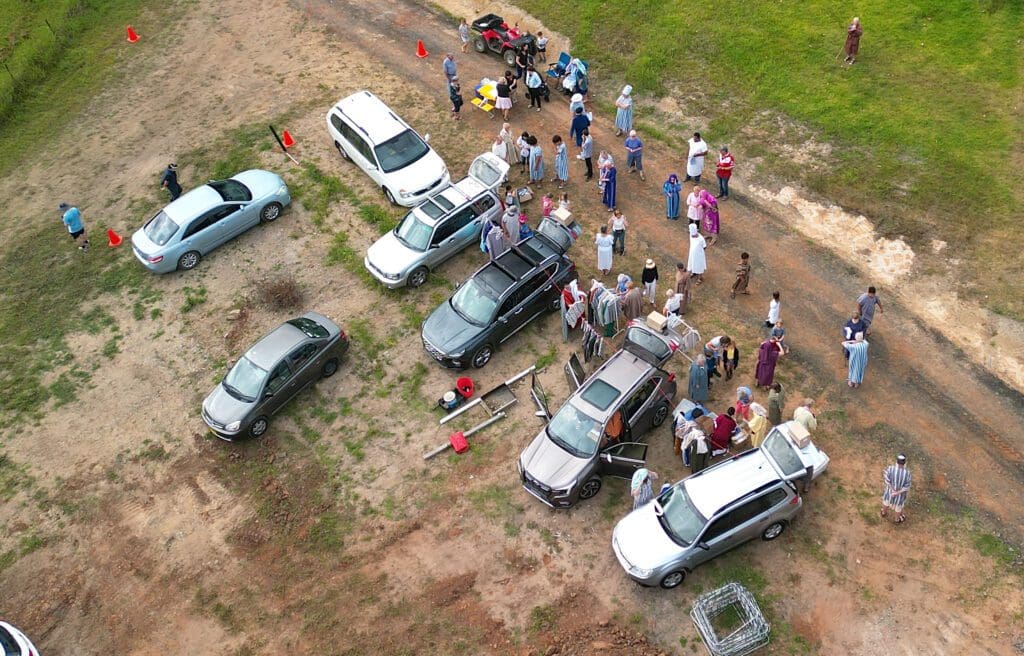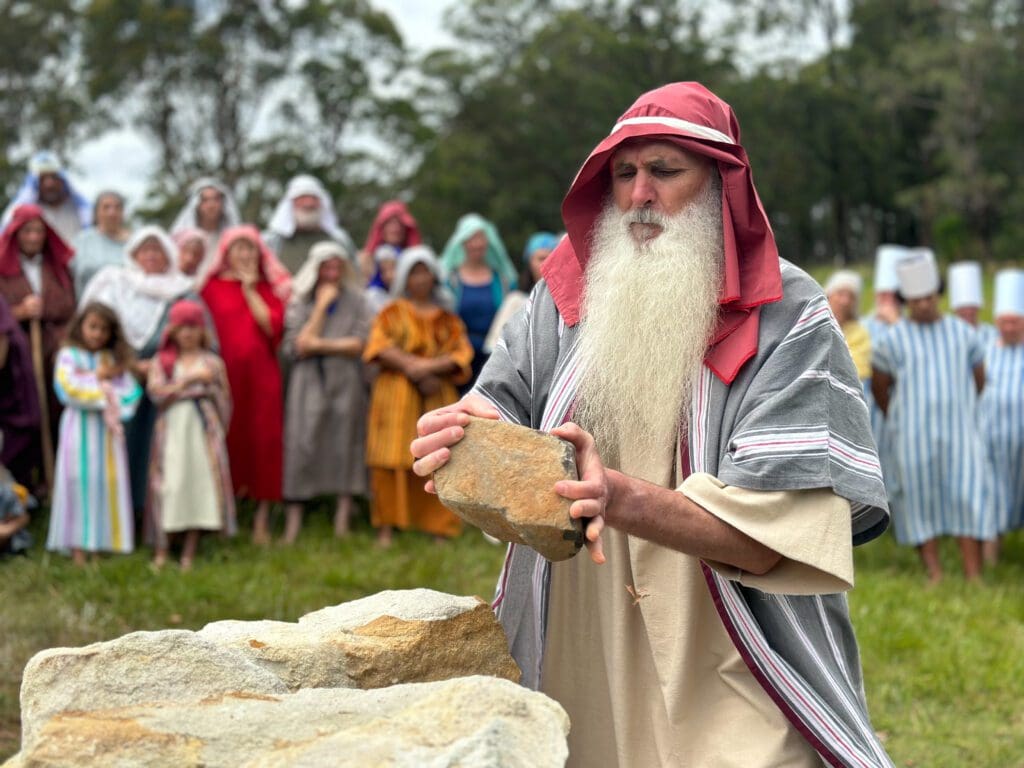 We even had Pastor Gary himself with us. He joined the Israelites. Keep that in mind when you watch the episode. You may spot him standing in the crowd (hint: you can see him in costume in this little sneak-peak video we put on YouTube). Of course, everyone wanted to hear from him and about his journeys, so he gave us a short story and some encouraging words for this day's work.
Then Elijah appeared and asked the all-important question: "How long are you going to waver between two opinions? If the Lord is God, follow him! But if Baal is God, then follow him." (1 Kings 18:21)
And he repaired the altar and asked Yahweh to send fire down from heaven to prove who is truly God. Everyone was in shock when Elijah poured copious amounts of water on the altar – did he really expect the timber to burn? — Well, the RFB managed to light the fire!!! — And keep everybody safe at the same time!
All went well – even the prophets of Baal "survived" the slaughter!!!
Other than that, stay tuned for more to come.
Your TIJ creative team.