This giant caterpillar was in front of the place where Gary and his team recently resided to film new episodes in the ruins of Angkor Wat, Cambodia. A missionary school and orphanage that has expanded its premises with a butterfly park to help fund them. It has become quite a unique place.
"We found out what the security here doesn't like." The overall experience of getting permits to film in Angkor Wat is taxing, especially when you want to change the filming days due to a late flight. But it all worked out in the end. However, every security guard was keen to examine what we were doing there. And that led to the experience of having to remove the butterfly net props we used to film the reenactments of the french naturalist Henri Mouhot when he discovered the ruins of Angkor Wat in 1860 because they didn't want them to be in the shots together with the temple.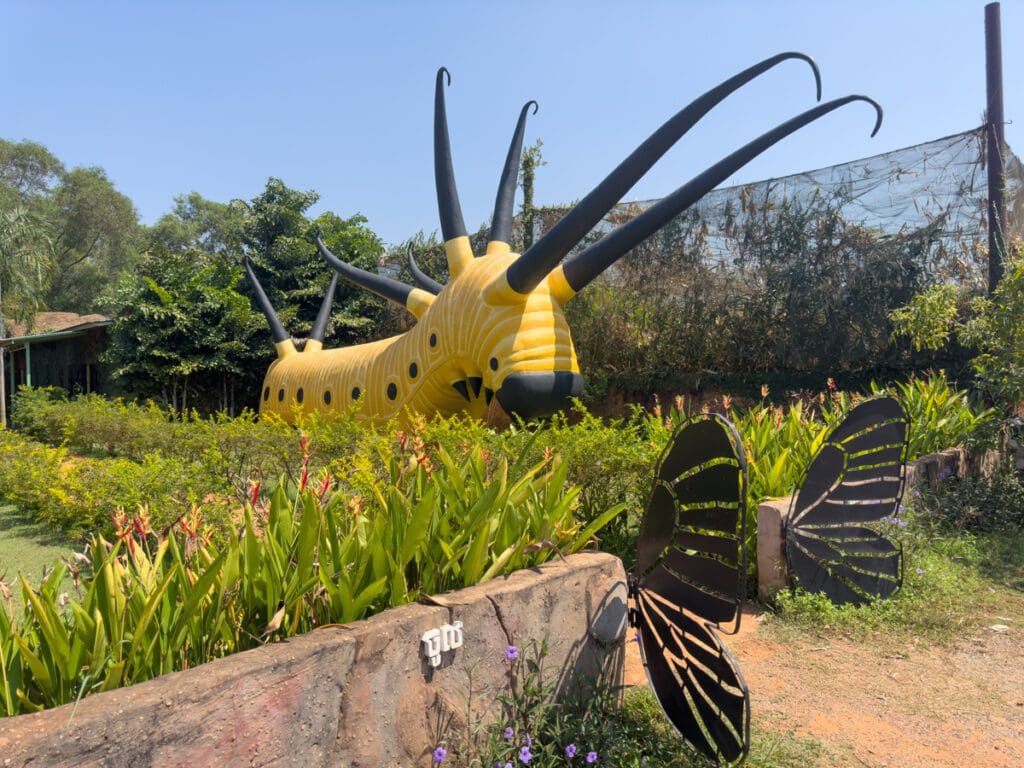 The temple ruin complex is very impressive. You also have trees that grow on and through the walls. The different temples are spread over an area of 1.6 million square meters. They have a lot of places where restoration happens, and it's worth a trip if you are interested in archaeology. The details in the stone carvings and the sheer size are breathtaking. And the translated name is what you can expect: Angkor Wat means Capital of Temples.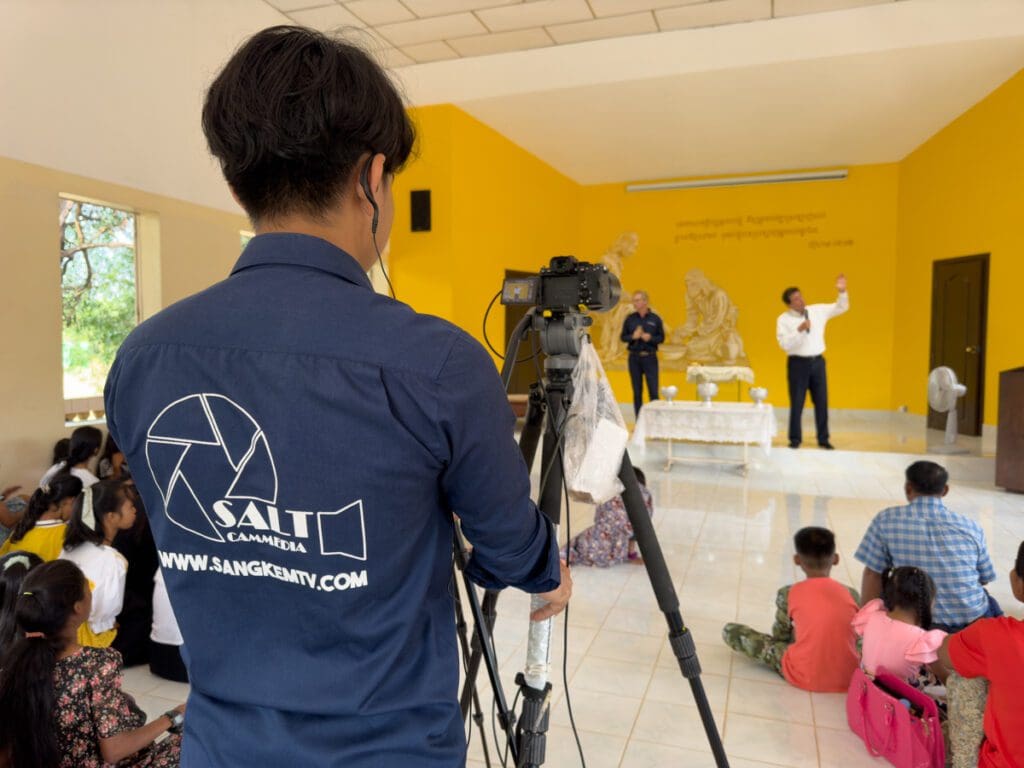 This part of the trip ended with a Sabbath where Gary preached in the local chapel of the missionary school. And for sure, you won't miss the modern internet here: the sermon was filmed and distributed on the web for others to watch.
We returned to Phnom Penh to fly to the next filming location in Singapore. More on that next week. In Phnom Penh, we filmed another episode about the Killing Fields and the Genocide that the Khmer Rouge committed in the 1970th until Vietnam invaded the country to end the slaughter. You can easily compare it to the inhumanity that happened during World War II. Between 1.7. and 2.5 million people out of the total population of 8 million were killed during the Khmer Rouge regime. The victims' skulls are displayed in a Stupa, where we filmed parts of that episode.