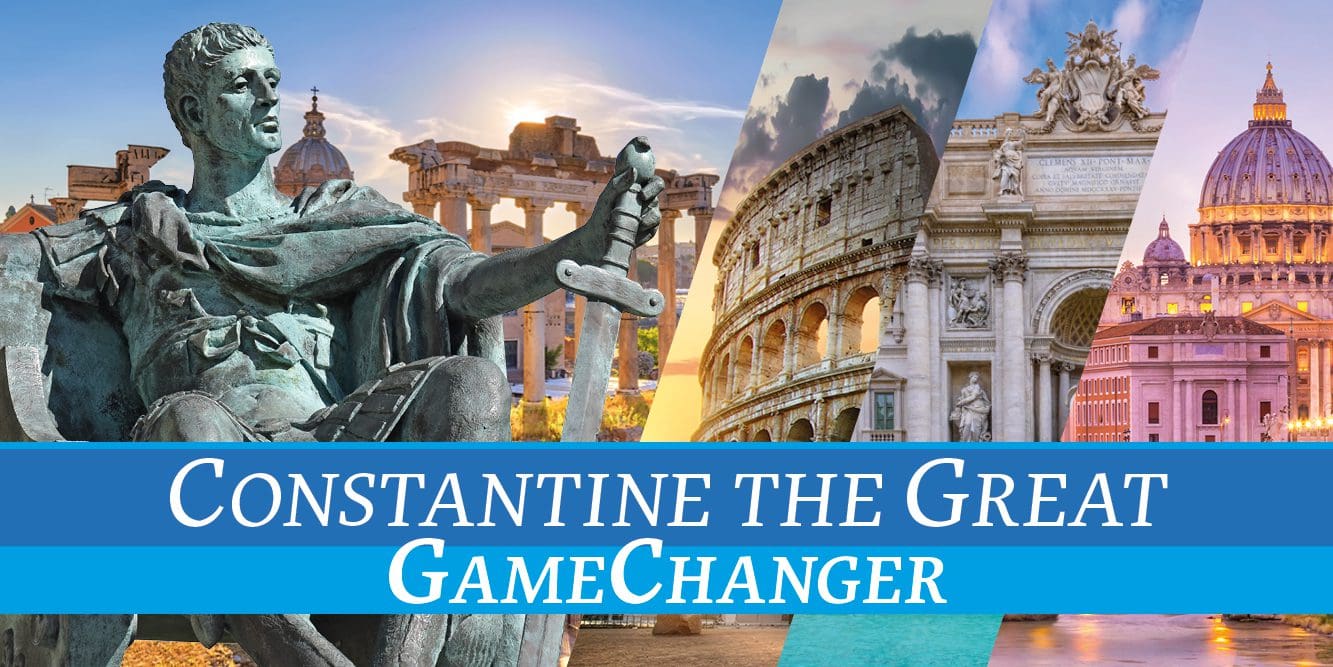 "Constantine The Great – GameChanger" is a 4-part series that compares and contrasts the lives and legacies of Constantine the Great and Jesus Christ, and how both have impacted the way we think and how we live today.
Part 1: The Birth of Two Empires
In the 1st part of the Constantine: GameChanger series, we follow the story of two men whose lives were destined to come together in an explosive clash of empires.
Part 2: Empire Under Attack
Christianity had survived the persecution of the Roman Empire, but could it now survive the embrace of the emperor – and maintain its authenticity and purity?
Part 3: The Empire Betrayed
Constantine was the first Roman emperor to embrace Christianity. But why did he do this? How did his actions affect world history? And what does this story teach us about how to respond to threats of religious freedom that we see emerging in the world today?
Part 4: The Empire Strikes Back
Jerusalem has a special significance for Jews, Christians, and Muslims. So it is hardly surprising that this city played a pivotal role in Constantine's novel empire that united Christianity and paganism. What part did Jerusalem play in the establishment of the shadow empire? And what is the significance for us living nearly two thousand years later?
To watch more videos like these, visit and subscribe to our YouTube channel.