Dear TIJ Family,

As you are all well aware, we are currently in uncharted waters. The coronavirus is unprecedented in our generation, and its impact on the global economy, and society at large, will be far-reaching and enduring. What does this mean for us all? What does it mean for The Incredible Journey?

Due to the government's restrictions on gatherings of people indoors, our partnership fundraising weekend on the Gold Coast will be postponed. We will update you once the situation normalises. We thank you for your prayers and support.
Be assured that The Incredible Journey will continue to air as normal on our regular channels such as 9GEM, ACCTV, TVNZ, 3ABN, etc.
Our programs are also available on demand on www.tij.tv, 9NOW, ARTV and YouTube.com/TheIncredibleJourney.
Share them with your friends and neighbours.
Our office may soon be closed temporarily due to government recommendations, and we are in the process of organising the staff to work from home so our work of actively spreading the gospel can continue. We are committed to ensuring our viewers have the access to our truth filled free offers and Bible studies. We will still send these via post where possible, and we will provide many of these online in digital format.
Jesus wanted us to know that the world would be in turmoil before He returned. Don't lose faith in Him and His promises because He is coming back soon!
He tells us:
" … there shall be famines, and pestilences, and earthquakes, in divers places. All these are the beginning of sorrows" (Matthew 24:7-8)


"And this gospel of the kingdom shall be preached in all the world for a witness unto all nations; and then shall the end come" (Matthew 24:14)


This current pestilence draws people's minds to think about both the world's and their own future, and gives us a huge opportunity to share the Gospel of Christ with everyone. Please help us do that by praying for the outpouring of the Holy Spirit.
You and your families are important to us, and we will keep you in our prayers.
Sincerely,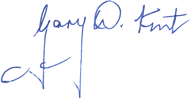 Pastor Gary Kent
Director, The Incredible Journey​